We are honored to present a novelty on the automotive market – BRECK Electro pads, dedicated to electric vehicles. For several months, at the Lumag headquarters, we have been running a project related to the use of brake blocks in electric vehicles.
Specialists from the Research and Development Department are still testing the new friction material LU 651, which does not contain copper in its composition, which makes it an environmentally friendly material.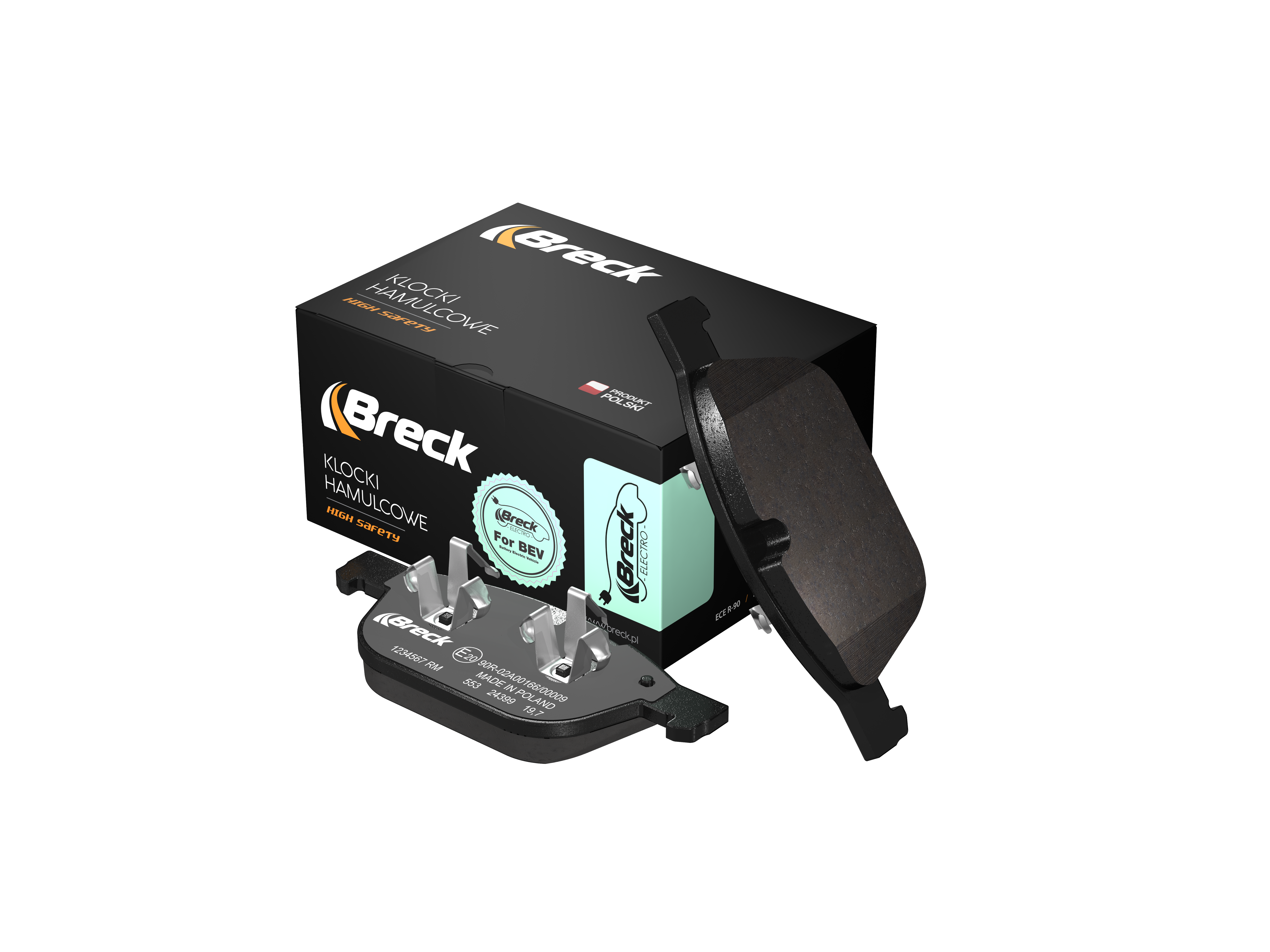 BRECK Electro are products that do not contain steel, and at the same time are highly resistant to corrosion. The friction material LU 651 has good vibroacoustic characteristics and low wear. Thanks to this, it is possible to maintain a low level of brake pads and disc wear during operation.
Using the electric motor to slow the vehicle makes the use of the brakes less frequent. It is worth knowing that lower wear of the friction material may lead to the formation of oxides on the surface of the blocks, which changes the friction characteristics. We have prepared brake pads for less frequent use, while minimizing the risk of premature failure of the system.
Electric vehicles owe approximately 90% of their daily braking to the full use of the electric motor. BRECK Electro will prove itself in extreme situations, such as braking from maximum speed with a fully loaded vehicle.
At this point, the efficient hydraulic brake system is actuated. Electric car drivers may encounter a similar situation during a long downhill ride. Tests and tests of the LU 651 material and BRECK Electro pads will be conducted until the end of 2022.