INTERACT BEST WITH OUR BRAKE PADS
It is worth choosing brake pads and brake discs of the same manufacturer. Why? Proper functioning of the braking system is closely related to its structure and processes of frictional contact taking place in the contact area between brake pads and brake discs. The most optimal solution, improving the parameters of these processes, is the replacement of both interacting components. Friction materials are tested for a specific brake disc type and it is only in this intended combination that they achieve the best use parameters. Therefore choose brake discs dedicated to Breck brake pads – choose Breck brake discs.
A constantly monitored production process ensures that the resulting disc is effective, safe and precisely crafted. Thanks to this the combination of both Breck products – discs and brake pads – meets the requirements of even the most demanding customers, as far as the operation of a braking system is concerned.
Owing to our extensive expertise and strict tests of braking systems we can ensure that our discs are made in line with the latest trends in the construction of braking systems.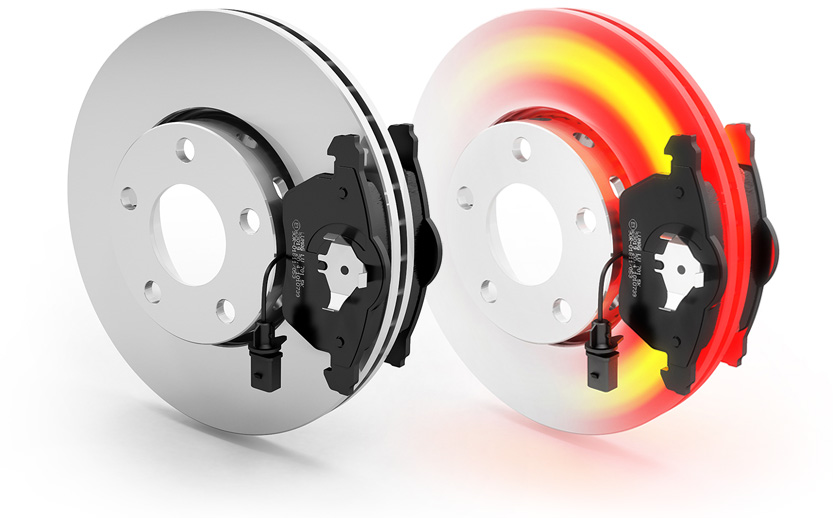 BRECK BRAKE DISC FEATURES
Breck brake discs feature:
Improved resistance to high temperature, minimizing the risk of adverse deformation.
The right stiffness, limiting the generation of uncomfortable vibroacoustic phenomena during braking, such as sounds and vibration.
Lower specific gravity, improving driving comfort.
The discs we offer, apart from purely practical advantages, offer additional benefits. The fact that they are covered with a special protective layer ensures:
Simple assembly – disc assembly does not require the painstaking process of cleaning (degreasing) the new disc and can be done immediately after taking the disc out of the box. The only activity demanding greater attention is the proper preparation of hub surface, which directly contacts the disc. The surface of the hub must be thoroughly cleaned, so that its surface shines metallically.
Disc durability – the protective coating inhibits corrosion to a large extent. This is true not only for visible areas, but also places hidden from view, such as the contact surface between the disc and the hub. Longer life also directly lowers maintenance costs.
Aesthetics of the product – the coating improves the cleanliness and appearance of the disc.